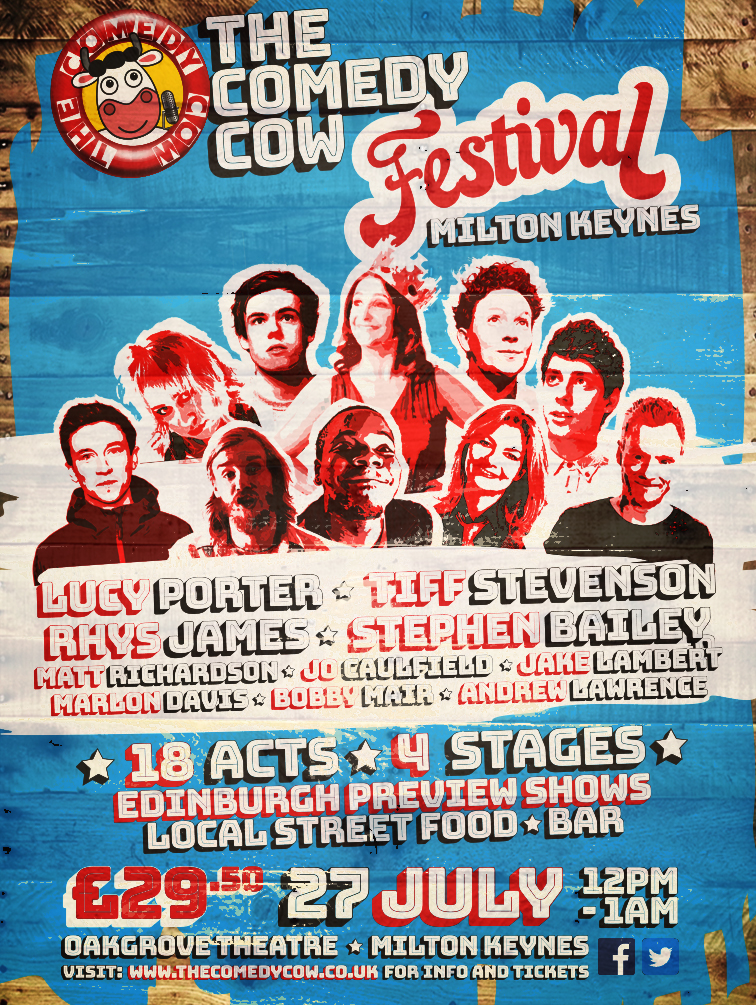 Festival • • • Milton Keynes Saturday, 27 July 2019
One day full comedy festival with a variety of acts performing their one hour Edinburgh shows just before they cross the border for the world famous fringe festival. Your entry will allow you into one of four rooms to watch a variety of comedy and music.
MK Business - click here to apply discount
Timings - line up to be announced over the next few weeks.
Doors open 11.00 am
First shows - 12.00 pm
Every hour, after with a 15 min interval between shows.
Last Show 10.45pm
If you have any unanswered questions, please have a look at our Frequently Asked Questions page to see if we can help.
MK Business - click here to apply discount
Location
This year we have moved to Oakgrove School- we have four pupose bulit rooms, two bars and outdoor stage and loads more fun and games. To checkout where to go and how to get there go to venue page Oakgrove Theatre
Food and Drink
For full details on all food and drink checkout this page here..........
Music
We will be having live music from local covers band Ga$oline to keep you ll entertained duirng the comedy breaks. Make sure you chekc out thier website, for more info on this wicked covers band follow this link.....
Acts